I am getting so excited for our upcoming vacation to Europe. When I think back to last year at this time and remember our vacation I have so many happy memories. I think it's funny when you are just traveling with your clothes and some other items (a few favorite toys, I Pod, and a good book) your life is just simpler and I must say happier. Vacation time is my favorite part of any year because we are together as a family and there are no distractions. It is a time for us to really reconnect and enjoy each others company. I love my family more than anything else in this world and spending time with them brings me the most happiness.
Walking in Paris...check out Henry's tooth!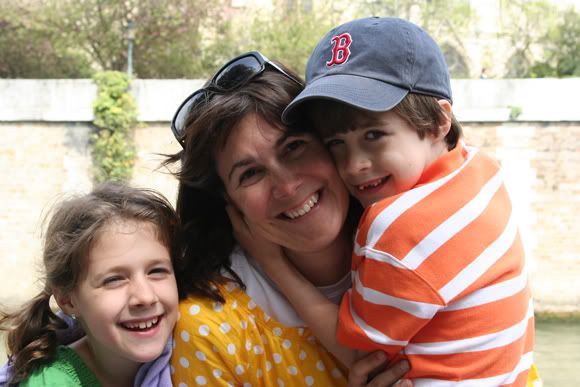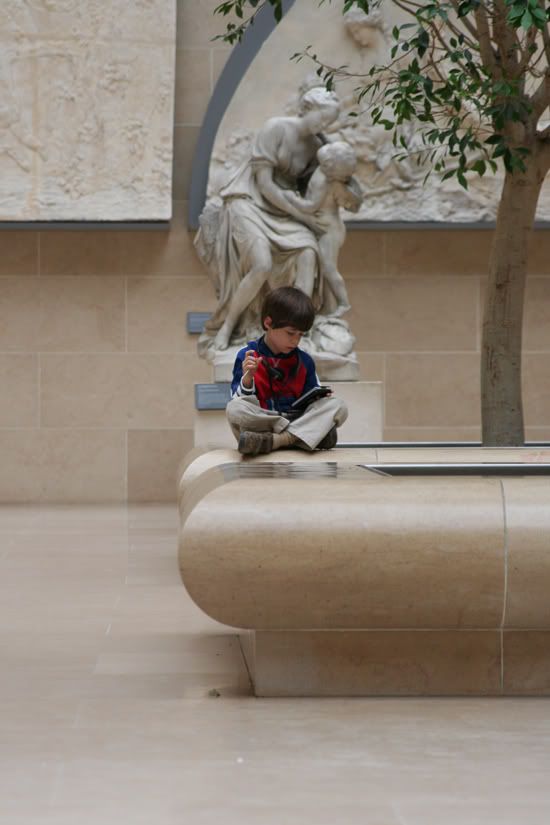 Listening to the history of the art work at La Louvre. I love this picture of Henry!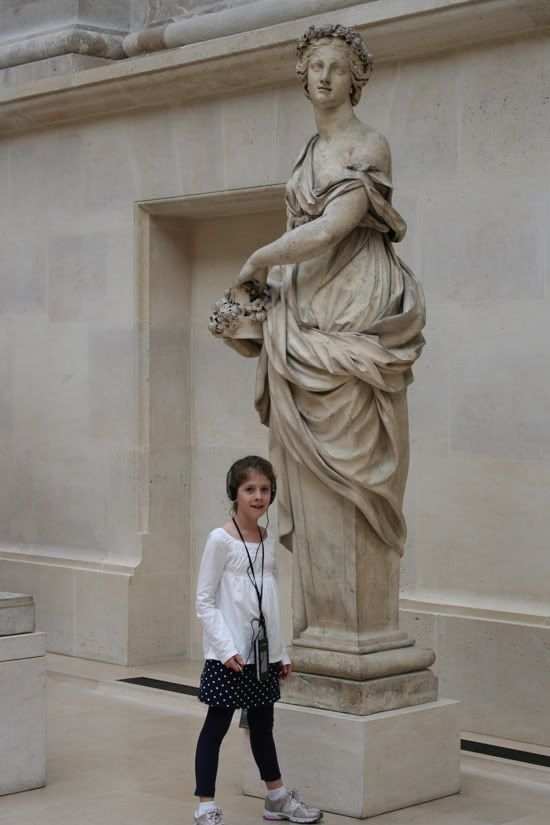 Emma loved having all of the information right at her fingertips while walking around.