Emma is home sick today after throwing up 8 times last night. She is missing the second part of her MCAS test which she will be able to make up at the end of the week.
Clean sheets.... still waiting on the comforter!!! Oh- how we love our "purple throw up bucket." It has been with us for the past 9 years and has been through many illnesses. I can't tell you how many times that bucket has saved my carpets, couches and bedspreads. When the "purple bucket" comes out you are officially sick in the Edward's household.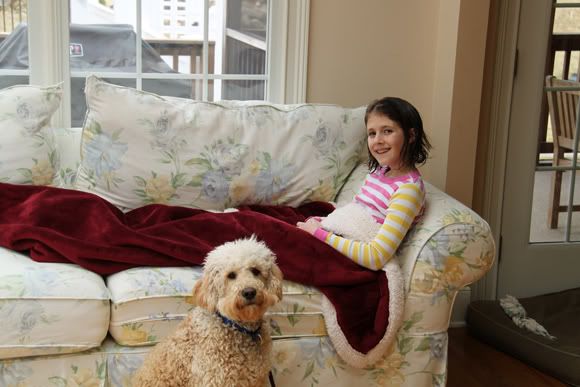 Having a child with the throw up bug is not a pleasant experience especially if you are a sympathetic vomiter like myself. She's throwing up and I am gagging over the "purple bucket".....nice visual don't you think!
Hope you feel better soon my little Bean!!!