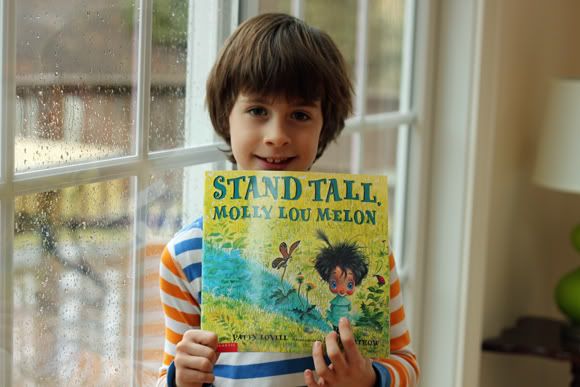 This past Thursday was a big day for Henry. He was chosen from his class to win a book of his choice for participating in the independent reading program outside of school. This is one of the sweetest books that I have read in a long time and should be a part of anyone's personal library.
On a different note, John and I went out last night for dinner in Boston with our friends to this fantastic
restaurant
. The food was amazing and it felt very New Yorkish. The Liberty Hotel where this restaurant is housed is a converted jail and just to see the architecture is worth a trip.
I am also very excited for this product (I Pad) to hit the market. I am not exactly sure how it will enhance my life but I love the concept.