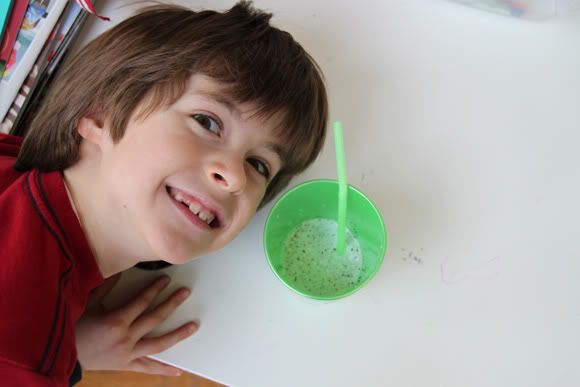 Yesterday was the birthday of Dr. Seuss. I was expecting Henry to get off the bus with a smile plastered on his face after having an event at school centered around Dr. Seuss. Instead, he had a long face and looked like he was about to cry. As it turns out he missed "Green Eggs and Ham" at school for lunch. I am sure that he wouldn't have eaten them if they were on his plate but he was so sad that he wasn't even given the opportunity. I felt horrible that I missed this one time event.
So, I immediately tried to come up with some special "green" food that I could make at home. Voila- a green chocolate chip milkshake!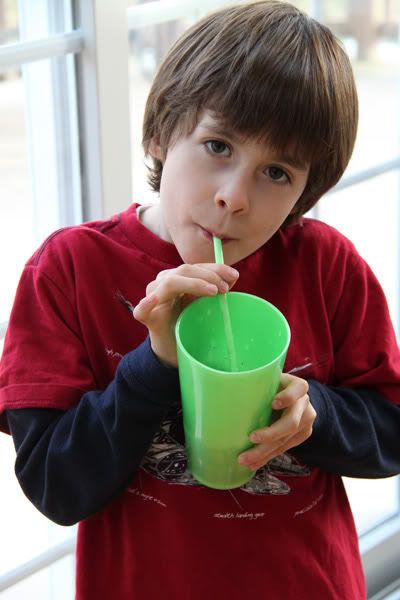 Boy, was I happy to see his frown turn upside down! Happy Birthday Theodore and many thanks for all of the great books that you have given us. A few of our favorites are- The Butter Battle Book, Oh the Places You Will Go! and of course Green Eggs and Ham.