Emma's school as a great event that they host every year. The elite runners from Kenya (they usually win the Boston Marathon) come to her school for a meet and greet. This is really one of the highlights from second and third grade. The windows below are from Emma's classroom -
JAMBO means welcome.
Click
here
for the local news coverage of the event.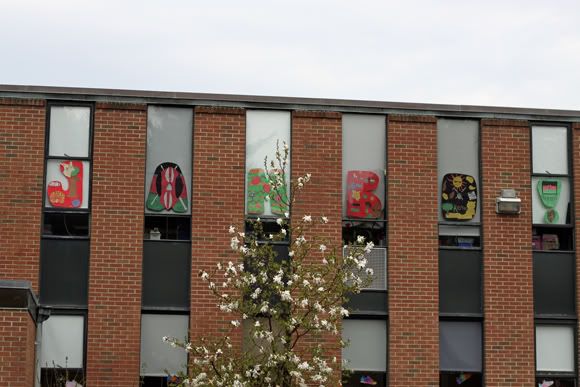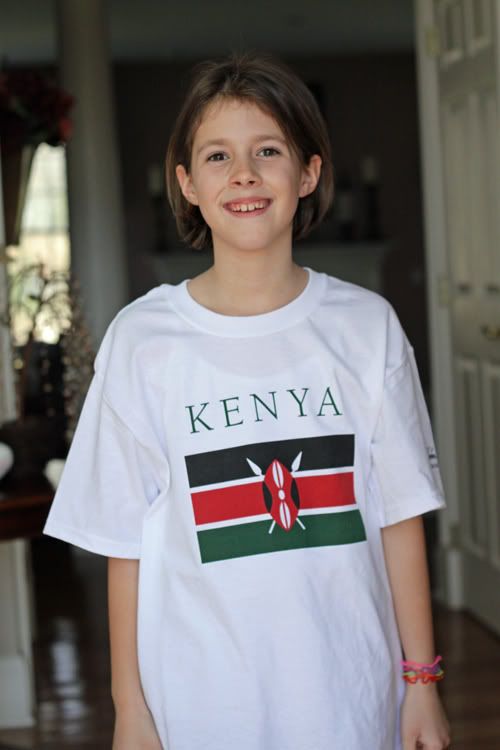 Emma was able to shake the hand of the woman who won last year. So cool!!!!
I love going to the Marathon each year. It has a very special place in my heart because 6 years ago on Marathon Monday I came down with Streptococcus pneumoni
a. I was incredibly sick!!! Every year since that I feel especially grateful to be alive and be able to share life with my family and friends.
We missed it last year but might be able to see it this year if our plane doesn't take us to Tuscany and Germany. The volcano in Iceland is causing many flight cancelations and ours is one of them.