We had such an amazing Easter!! It was so nice that John's whole family and my mom and Hugo make the trek to Massachusetts so that we could all be together. We did miss the St. Amants!!! The weather was perfectly perfect everyday- a very nice welcome to Spring.
Favorite things.....Easter egg hunt, playing Life, playing wiffle ball, the food, laughs, water gun fights, walks, playing basketball, having a "sleep over", the Bachs coming back, sitting in the warm sun, using John's new grill, using the Margaritaville Maker, Tristan's birthday cake, seeing Diary of a Whimpy Kid, watching all of the cousins playing together, and many more. My favorite thing was just having everyone together!!!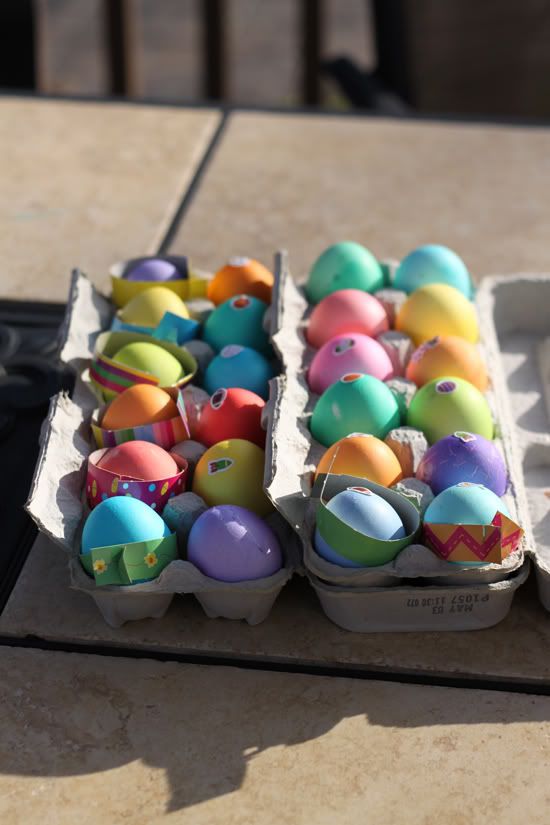 The kids all had a blast coloring eggs and they were just beautiful.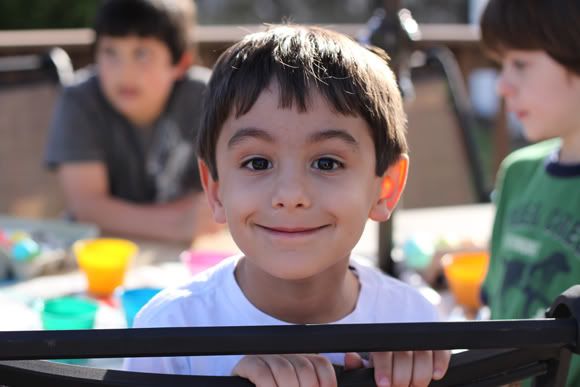 Tristan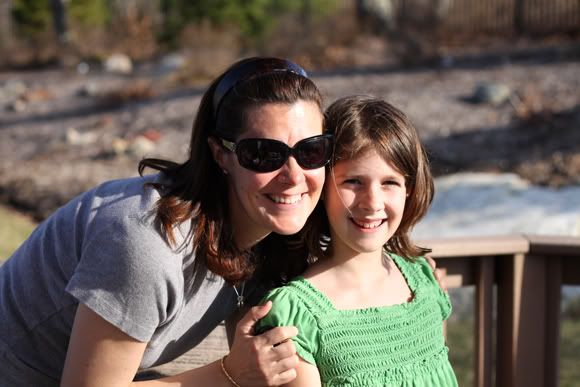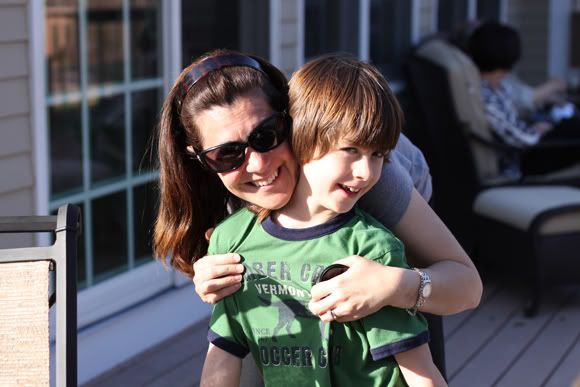 I love these guys so much. They are my good little "eggs."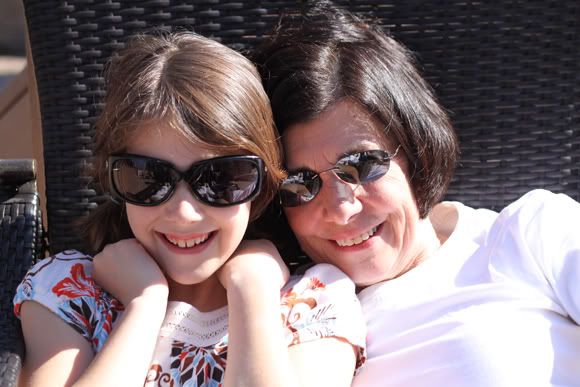 YaYa and Emma
Golden Eggs were finally found!!!