Tuesday morning and the kids and I walked to the beckeri, metzkeri, and Tegelman for some breakfast and snacks. The kids enjoyed the walk and we enjoyed a nice breakfast of semen und wurst (Our favorite is kalbwurst). We deiced it was time to go on our hike from Kreuth so we picked up some more snacks and off to the woods. A great lunch lunch by the river that was low enough for Emma and Henry to walk in along with drinking the water--that was a big deal for Emma and Henry drinking the fresh mountain water. Before turning back we stopped at the fish farm in the woods for a beer und siebling (smoked fish). On the walk back Henry went into the river to work on building a dam by picking up rocks and stacking them. Emma and Jocelyn went looking for heart shaped rocks. I laid in the sun and looked up at the mountains. Finally after almost 2 hours of dam building and several heart shaped rocks later we headed back to the apartment. A few soccer drills in the yard and we went back to Brausterbel for dinner. The food is great with a radisalat und gemichtes salat and plenty of great entrees. We also enjoy the great wifi connections-the kids play checkers on the iPad while we enjoy a beer. Jocelyn said it best people to to slow down and enjoy their time together and we strive to do the same. Back to the apartment for a good nights rest.
Wednesday morning and the weather continues to be perfect. We decided to go into Munich for some shopping and lunch. The drive to Munich is 40 minutes so we parked in a garage and started walking. First stop t-shirts for Henry and I. Then a new soccer ball, soccer jersey's and other little items. Finally my purchase a new watch from Wempe. This is something I have looked into for a long time and thankfully my parents wanted to buy me this for my birthday. At first I was not comfortable with this idea of such an expensive gift, but when I look at it from the perspective of Emma and Henry I understand. Wempe is a fine store and the man we were dealing with was excellent so when he showed us the display and I picked out the style we new the watch was perfect for me. My parents bought my previous watch almost 20 years ago and I maintained it perfectly and will do the same with my new Glasshutte watch. Off to lunch at the Virtulianmarkt--always great place to explore and enjoy wurst und ein Bier. A few more stops and Jocelyn has concluded we purchased enough. Hot day in Munich so we decided to head back to the mountains. Quick drive back and went back to playing soccer in the courtyard. We decided to have dinner in our apartment tonight so off to the Mekeri and a nice evening with some great food. A little earlier to bed close to 11:00.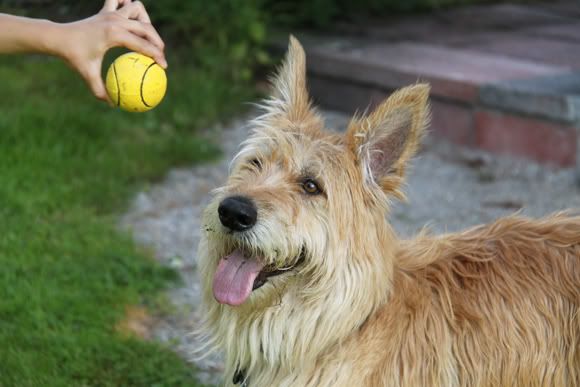 "Winn Dixie" was the dog that lived at our hotel in Germany. He was great! We still are laughing at the owner yelling "nein" everytime the dog barked.
Down by the lake- with the beer hall in the background.
Emma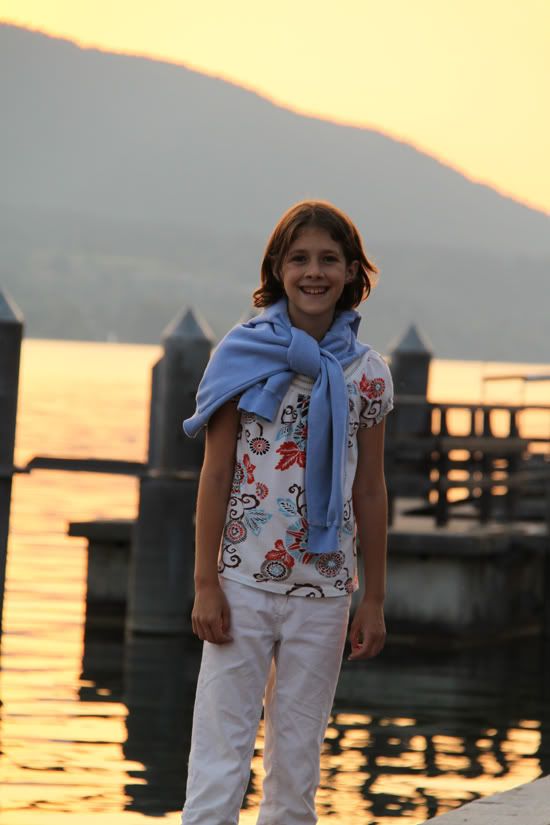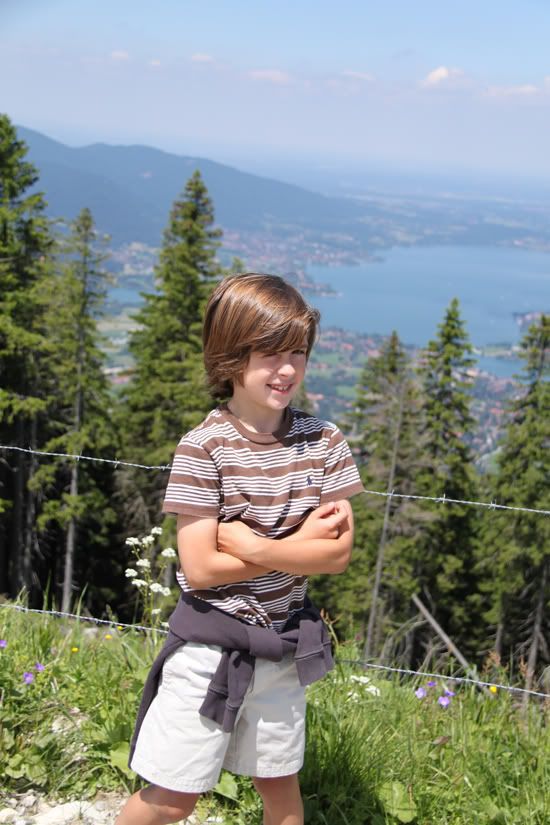 On top of the largest mountain in Tegernsee.
We watched the paragliders for quite a while. We would all love to do it next year.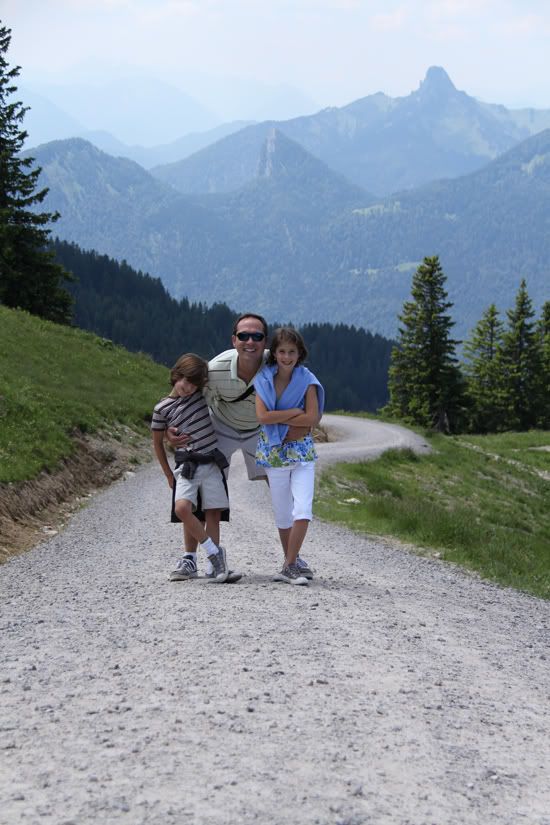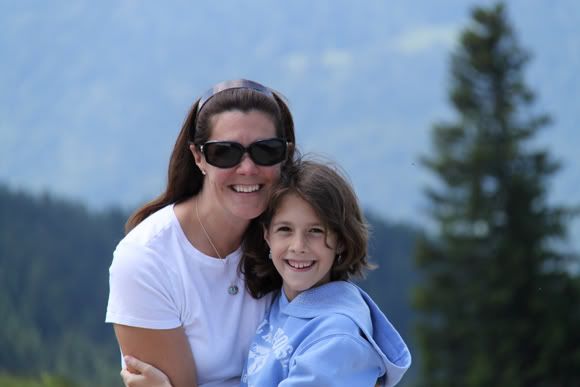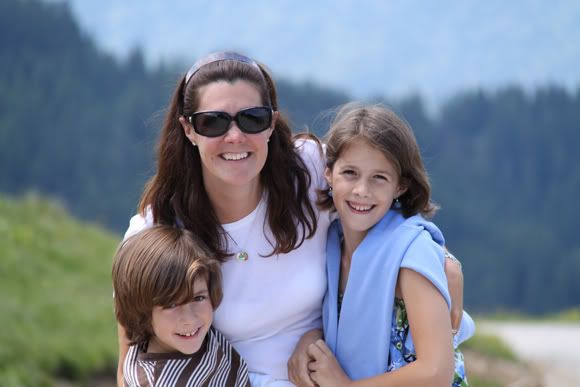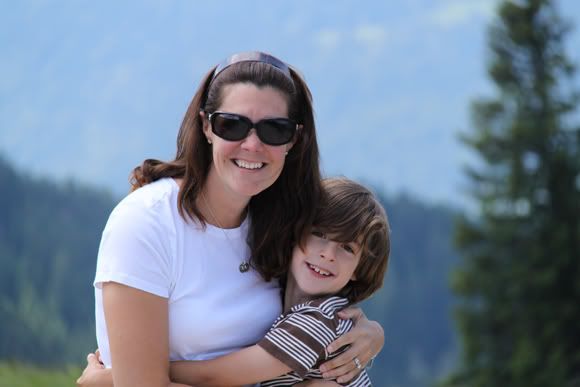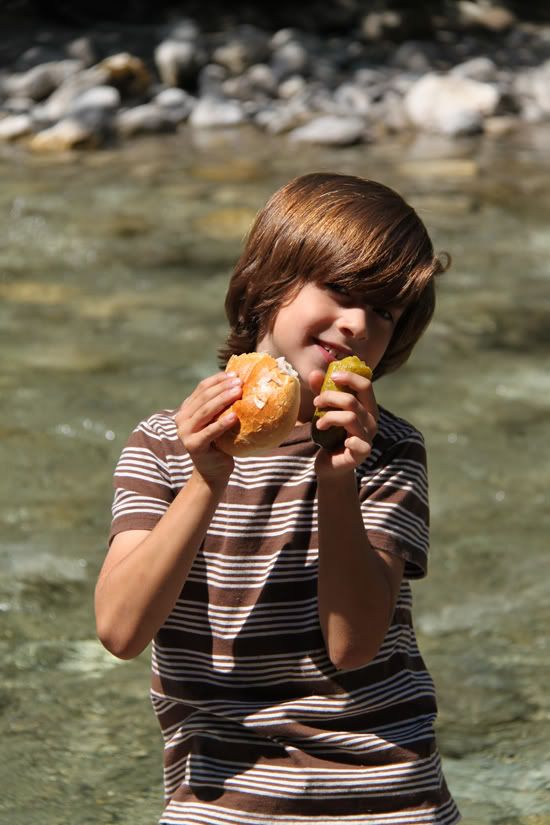 Eating lunch by the river......great memories!!!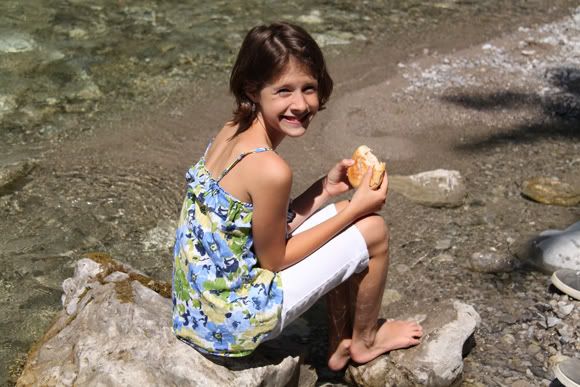 Snack at the trout farm which is located in the mountains along a walking trail.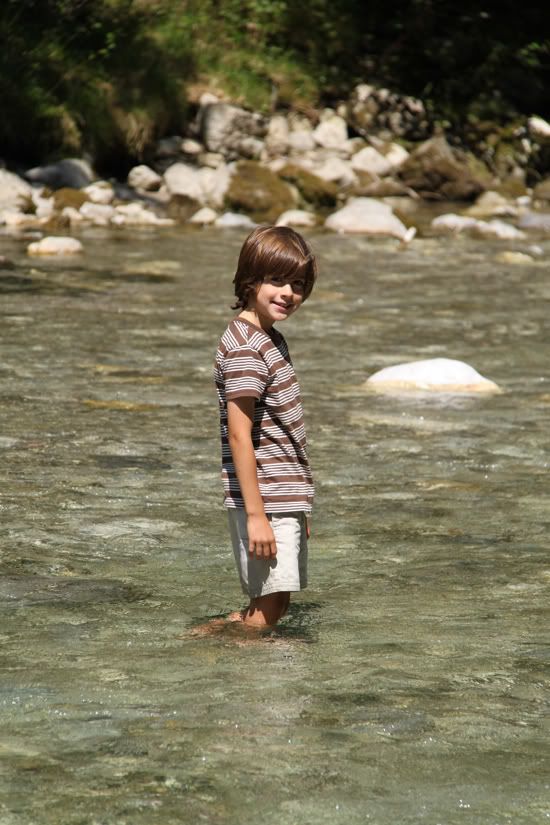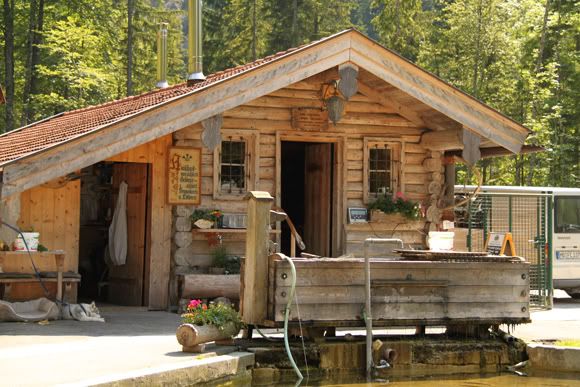 Trout Farm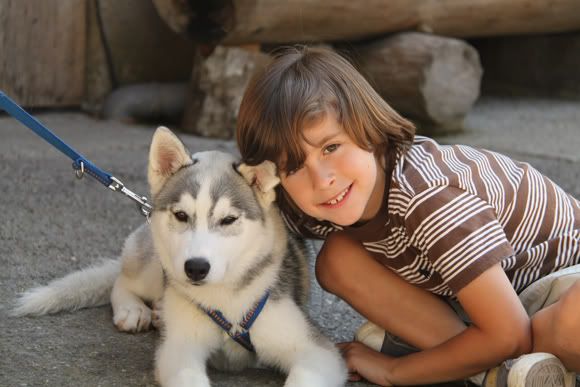 If there is a dog anywhere in our vicinity...Emma and Henry will find it and fall instantly in love. Does he remember that we have a dog at home???
Walking on the trail.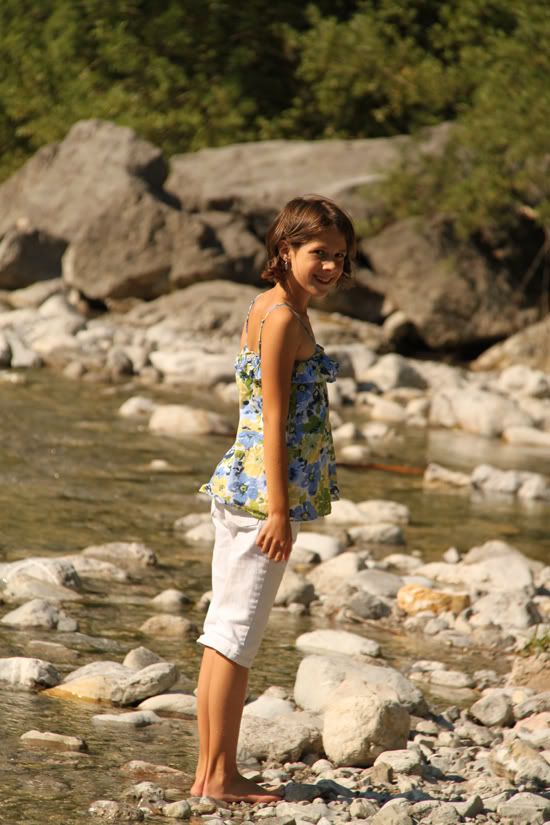 Love this guy!!!
Henry constructing his dam.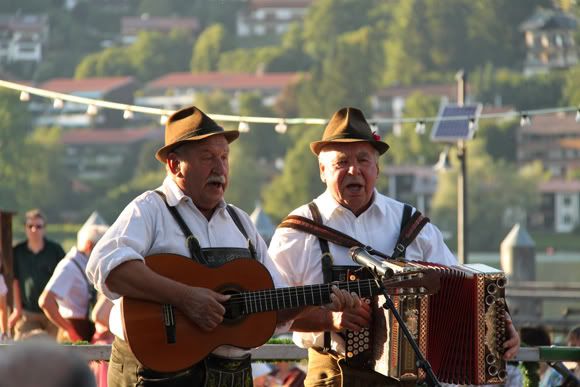 A festival.
Henry's new purchases...catching the World Cup Fever.
John's cousin and he boys. We met at Legoland and had an incredible day together.
Thursday morning off to Legoland. Not such a quick drive approximately 1:45 minutes with heavy traffic, construction and trucks but we made it. We started on some rides with no lines and then grabbed lunch. Another hot day so we took a break and the kids built some Lego dudes. We met up with Denise, Michael and Dominick and rode some rides together and the kid clearly enjoyed each others company. Henry held Dominick's hand most of the time. I enjoyed catching up with Denise. We had a lovely afternoon.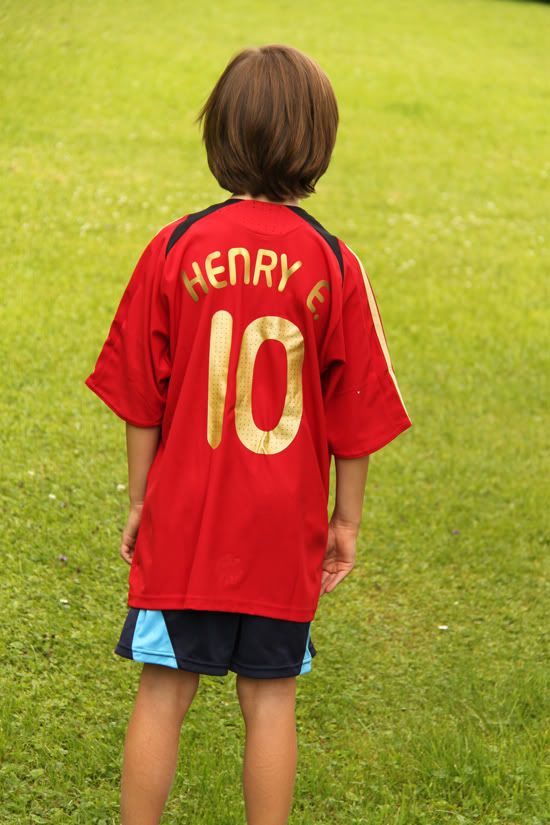 The back of the shirt.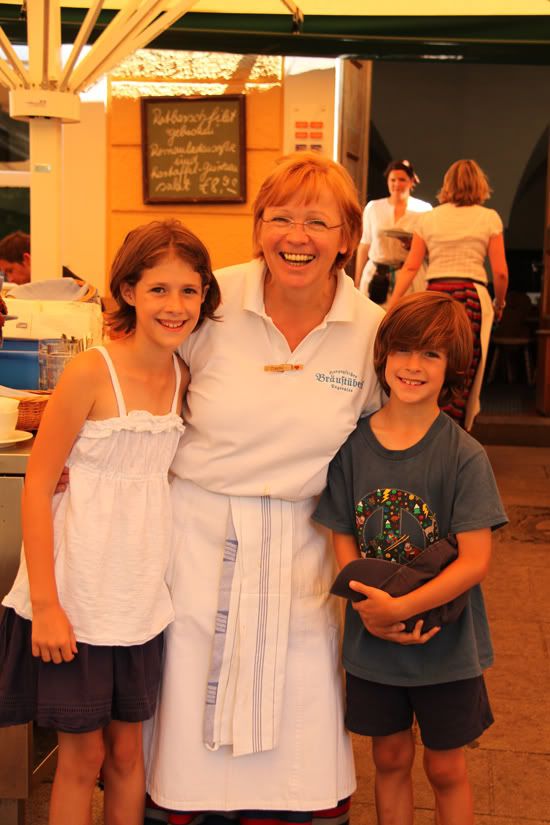 Our favorite waitress Uschi at the beer hall. We have had her for the past two years and think the world of her!!! She makes us feel so special.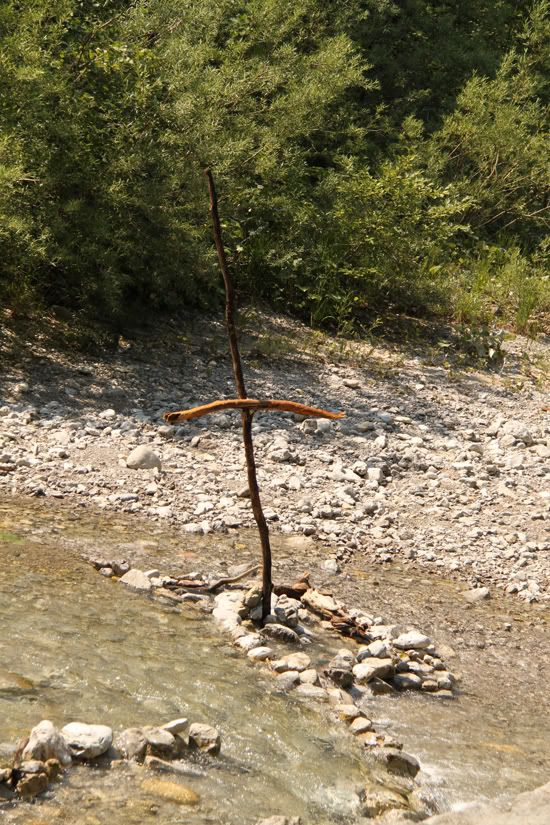 The completed dam.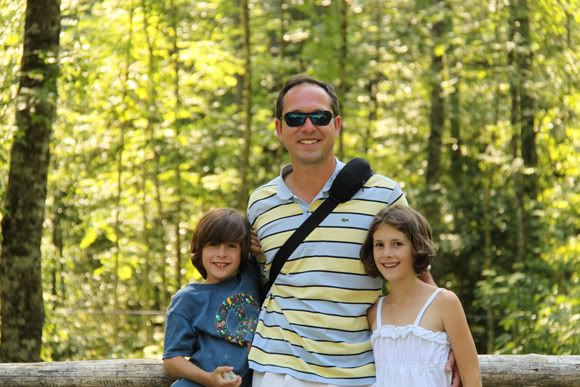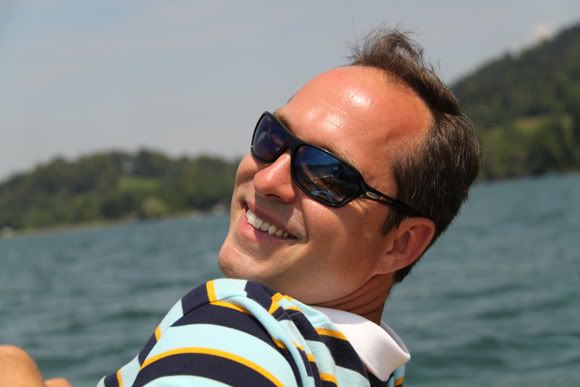 What a handsome man!!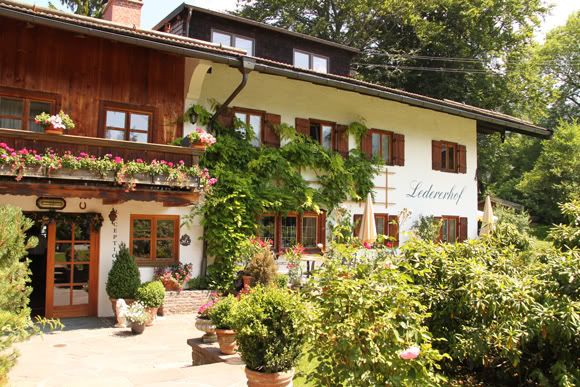 The hotel.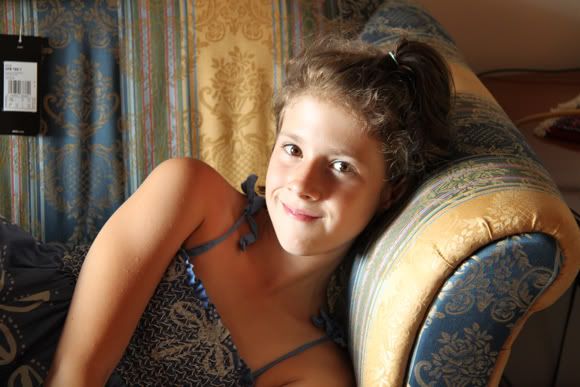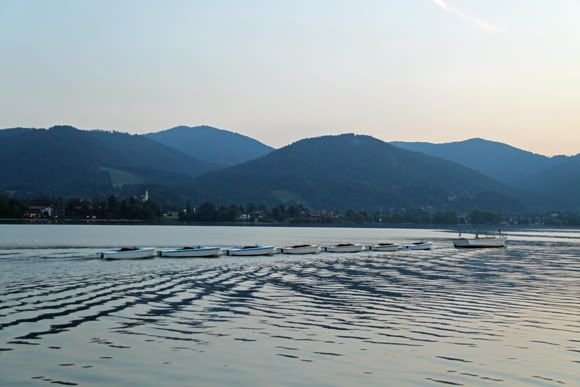 The electric boats are going home and so are we. What a vacation! We will all have memories for a life time. I love my family!