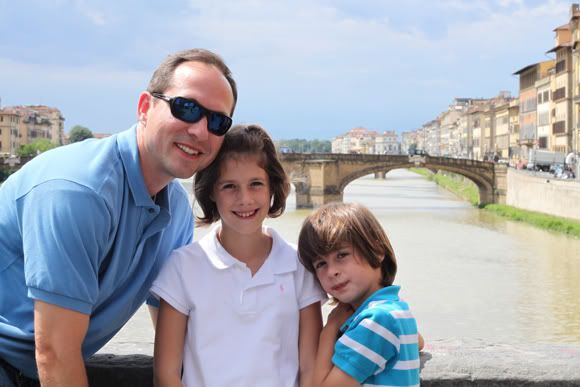 Tuesday morning woke up earlier and decided to drive into Florence because the train schedule was not as flexible. Easy 1 1/4 drive from LaFoce found a parking garage and started our tour. The kids used their itouchs and seem rested for the touring of Florence. Florence is not a large city with most sites an easy walk so we toured the Duomo, pointe vecchico, Grom gelato, Davinci museum (Henry enjoyed the interactive exhibits), photos of the new David, and general touring. We had a lunch especially after my and panic hunger kicked in. We liked Florence, but felt it lacked the grandeur of other cities. A lot of tourists and crowded streets. We purchased a Florence book (touristy but we believe good for the kids to look at home), Emma picked up some Murano glass items, Henry a Davinci book and a pair of sunglasses. We returned to Lafoce to rest and change and then went out for a nice dinner not far from Lafoce. A good nights rest was in order. At Lafoce we saw fireflies-a great place to rest and enjoy the countryside.
I (meaning Jocelyn) didn't make it into one shot but I really was there.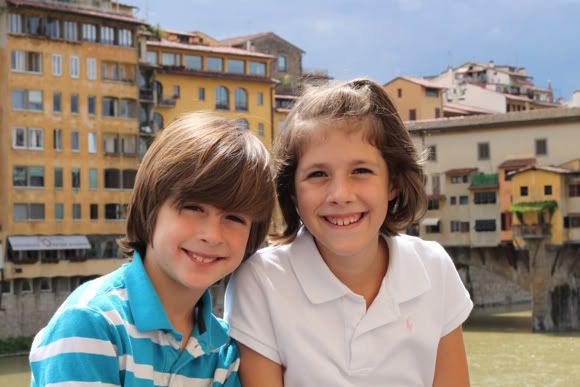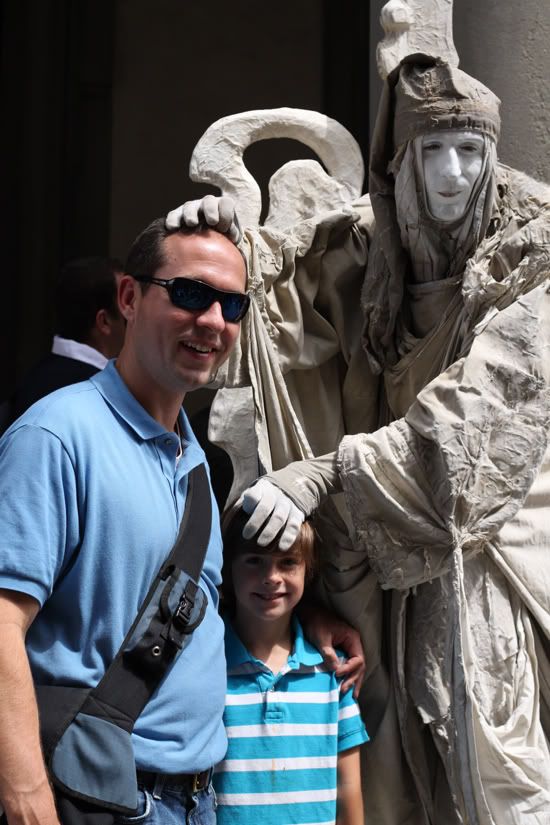 Street performer....creepy if you ask me!
Street performer...