Every summer Henry and Emma look forward to the day that they can take the train into Boston with John to help him with his "work". They love the train ride in, seeing all of John's co-workers, having lunch out in Boston and just being with their amazing Dad.
Henry put on some cologne and slicked back his hair......must be to impress all of the ladies in John's office. Too CUTE!!
Emma is looking so grown up and I can only wonder if sometime in the not so distant future if I will be bringing her to this train for her to do a summer internship in Boston.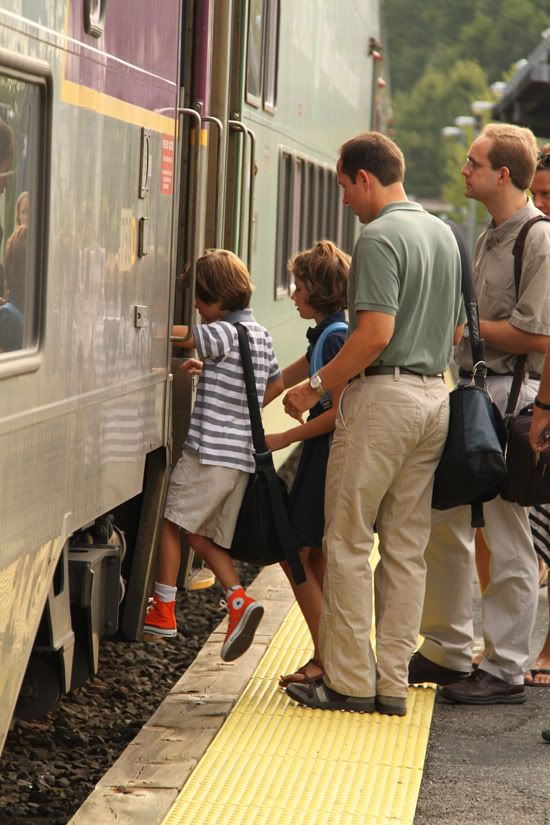 Max is sitting under the table refusing to eat breakfast because he misses everyone. I can't believe that the house will be this quiet once again in 25 days when school starts up again.