We were so lucky to have the opportunity to see our cousins again this summer down on the Cape. The day was beautiful and I must say that I have a new appreciation for a "day at the beach." Usually, I dislike like going to the beach even under perfect conditions. I HATE sand. However- I really had a great time catching up with my sister-in-law and seeing the kids all having a great time together. We ended up eating at the snack bar at the beach- hot dogs, fries and ice cream the prefect summer lunch.
Adam and Jurgen
Emma showing off her heart rocks after going swimming in the ocean. I was in complete amazement of her just running into the ocean and swimming freely. I feel like it was just yesterday that I would be watching her every move in the ocean- she is growing up!!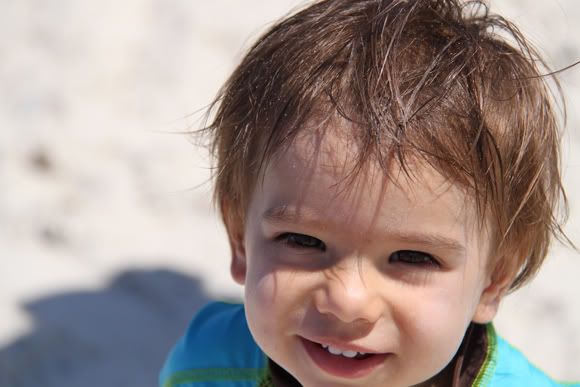 Hagan-he is such a little model. I bring out my camera and he just poses even with sunscreen in his hair.
Tristan and Henry after digging in the sand- they are little engineers.
Our drive back took over three hours but is was worth every minute being able to spend time with our family.