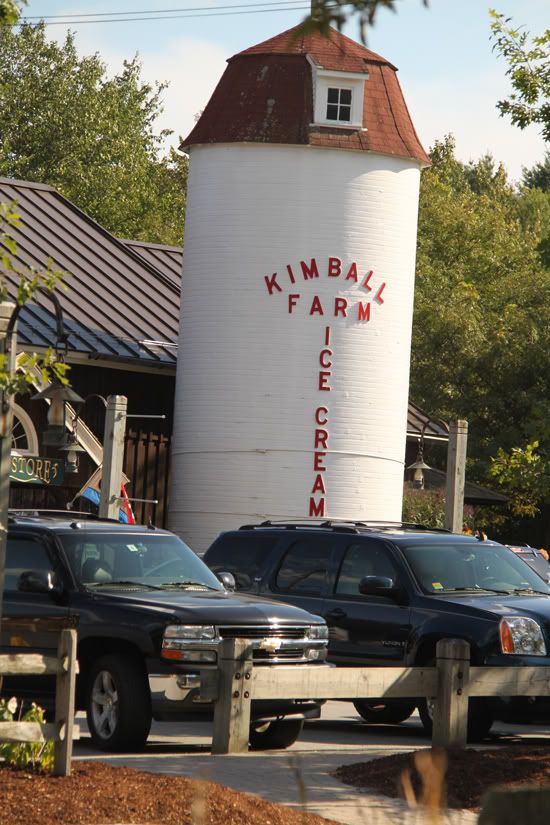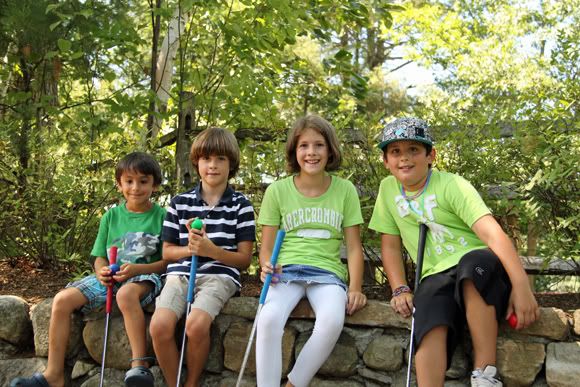 We all hopped in the car to make the drive to Kimball Farm....one of our favorite summer time places to visit. We were thrilled that we were able to share it with our cousins. We played a round of mini-golf and Emma was the winner with everyone following very closely behind. Before we played mini-golf everyone had ice cream with hot fudge or a rootbeer float (Jurgen). I missed getting a photo of the sundaes because I was too carried away eating my own!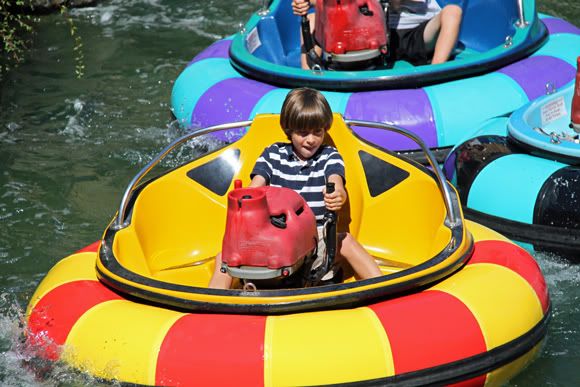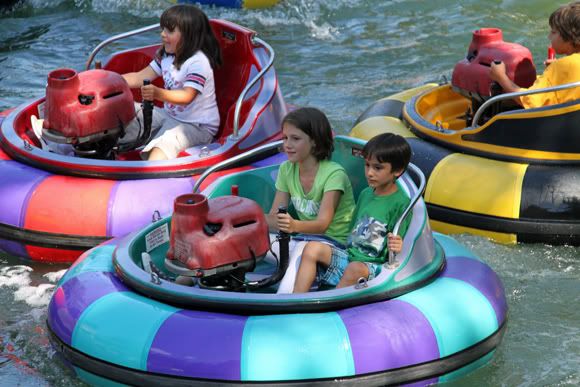 The kids all loved the bumper boats. Tristan decided to ride with Emma which she just loved!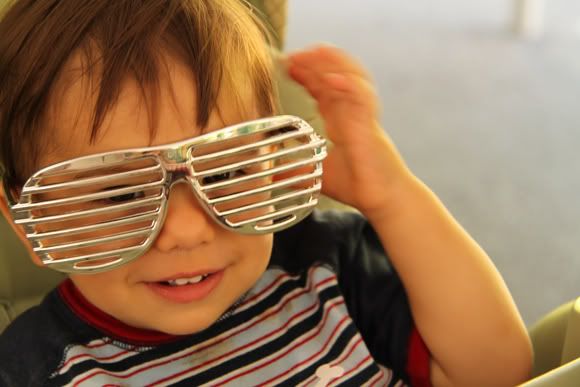 We also made a stop at the arcade where Jurgen and Tristan won these funky glasses. Everyone enjoyed trying them on...even little Hagan.
This summer has been the best!!!