Emma and Henry participated in a soccer tournament over Columbus Day weekend. The new turf field in our town was christened with this event. They both played a few games with their friends and managed to win all of their games. So much fun!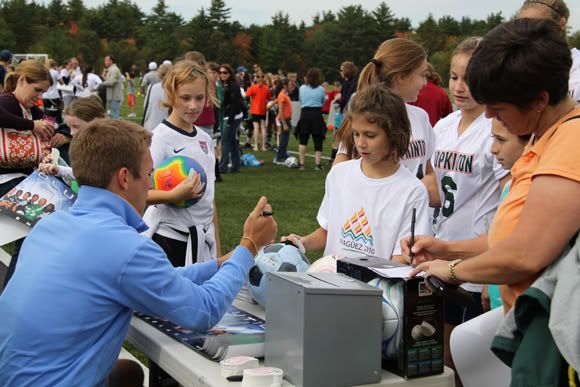 Emma getting an autograph from a New England Revs player.
The winning girls team for their age group.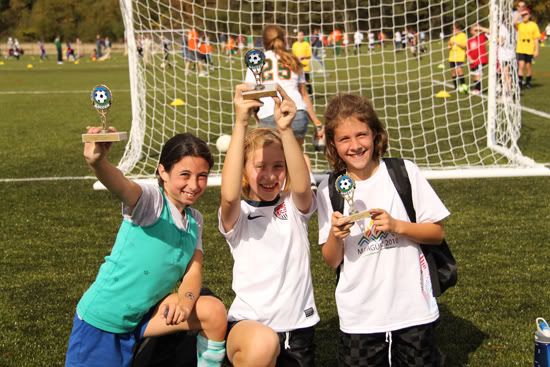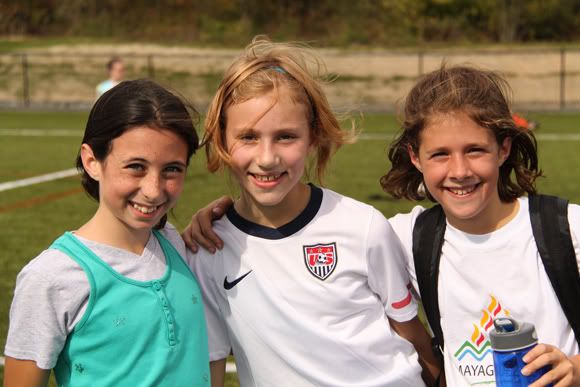 The winning boys team for their age group.