Henry's Cub Scout den was collecting redeemables this past weekend in our town. He was thrilled to be able to make some money for den. We all left smelling like a brewery but also realized how important it is to help in your community.
Great job Henry and a big thumbs up to Emma for her help as well.
(you've got to love the gloves...)
I snapped this shot of Emma on her way out to catch the bus on Tuesday morning. This girl has some fashion sense unlike her mother. She is so particular about how she puts outfits together and I have to say that she does a great job.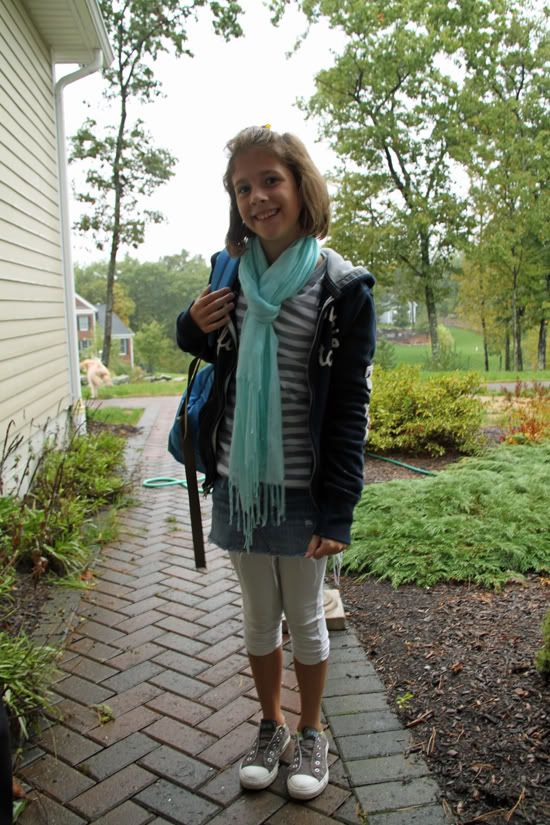 (check out Max leaping in the background as he tries to catch birds- he hasn't caught one yet but he never gives up hope that today might be his DAY!)