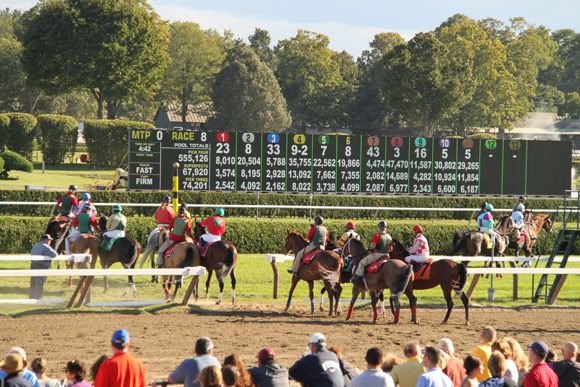 This past weekend we made the trip to Saratoga, New York to see our families and to go to the races. We had a blast all being together and taking in all of the sights at the track. Here are some of the shots taken from the day.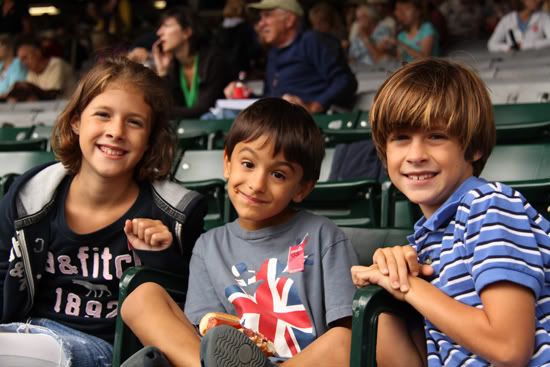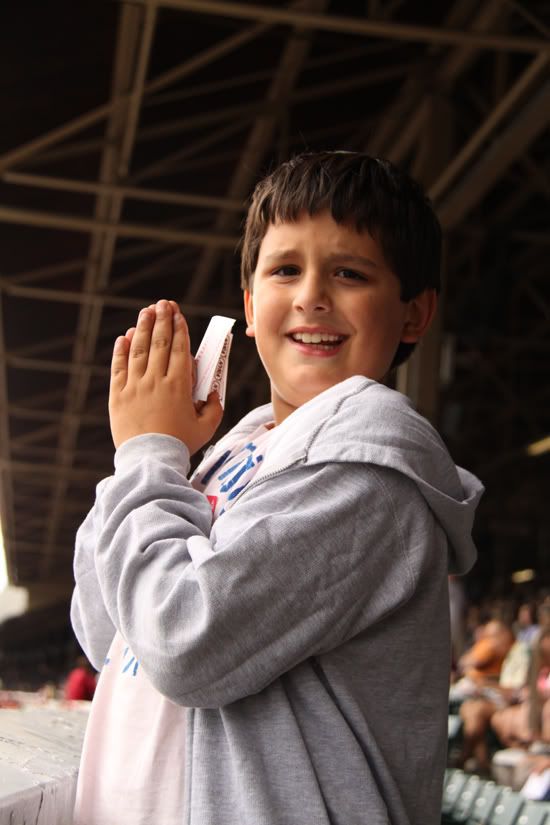 Jurgen praying that his horse comes in as winner.
The horses were beautiful. We went down to see them walk by before every race. We thought that might bring us some luck- no such luck!
My big pick was "Don't Fooli Houli"...best return on the day.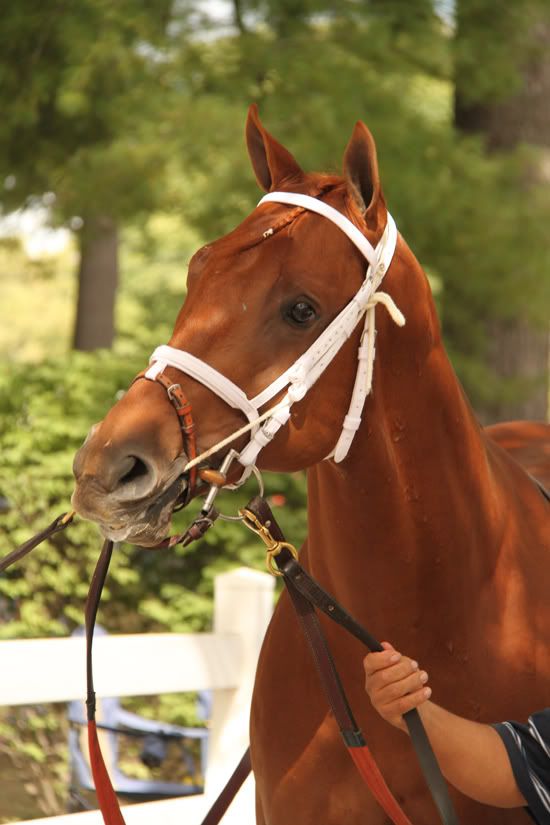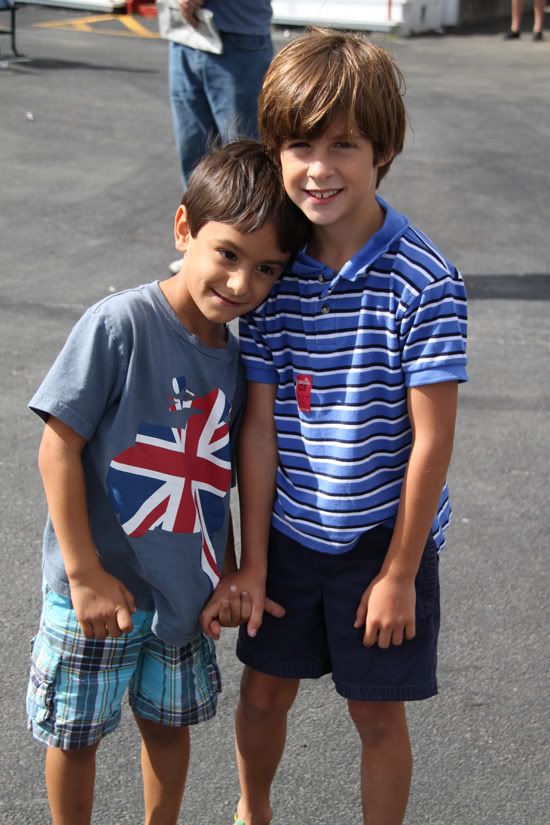 Adam with the kids after his trying to collect his winnings on his ticket. The teller told him the ticket was not a winner.....somebody transposed something. Very disappointing but he still has a smile on his face.