Henry went to a manners class this past Sunday with his Cub Scout den. It was such a cute class to watch as a parent - especially for boys. They were taught how to set the table, correct table manners, when to write a thank you note (always), how to answer the phone politely and how to just be polite in your everyday activities. The boys all sat there for an hour and a half listening intently. It was DARLING!
Kids need to have good manners and it is great to have them reinforced by a teacher!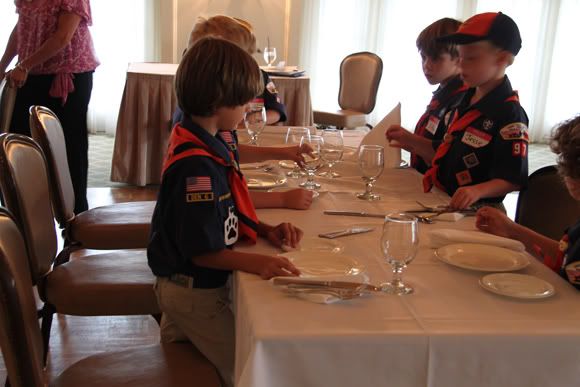 Setting the table.
Learning how to shake someone's hand correctly and how to introduce people.