This weekend was so much fun between the sports, CRAZY weather and my ear. Henry 's games on Saturday were so much fun to watch in the 80 degree heat with 99% humidity. I was sweating just watching the games. He loved playing catcher for his baseball team but really was fabulous playing short stop. Emma had an all day tournament with her club soccer team in Amherst, MA. There was a tornado watch in effect for most of the day. We had clouds, sun and downpours over the 12 hour day. Needless to say were we happy to be home.
I have a clogged ear and have been struggling with it all weekend. I go to the doctor later this morning. I am so frustrated!!!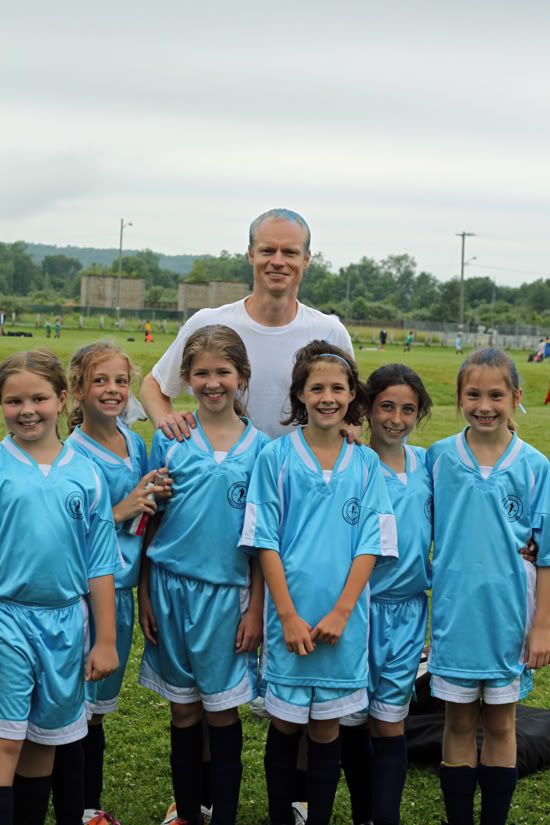 Emma with part of her team and her coach. Love the blue hair.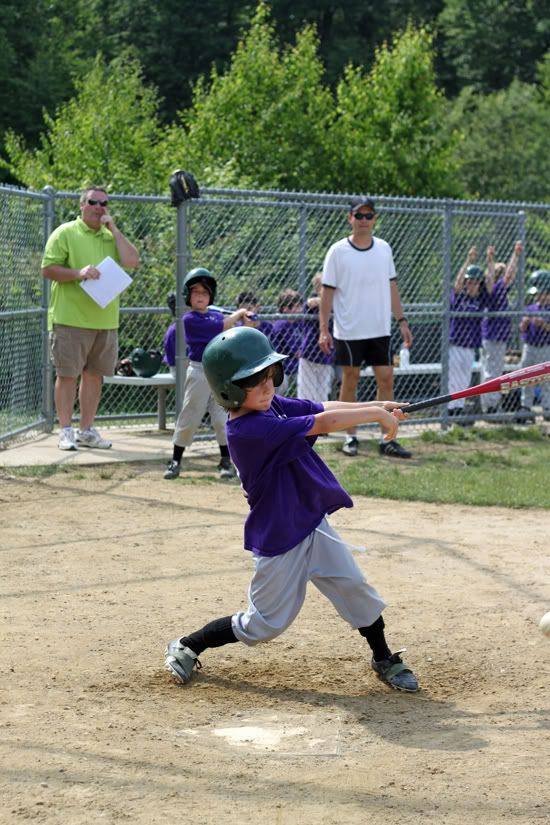 Henry hitting the ball.