Emma and Henry had their last day of school on June 17th....they actually missed their two final days because of our vacation plans. We never expected to have 4 snow days in one year..
Henry's last day was Crazy Hair Day and Emma was kind enough to let him borrow her favorite wig......he looked great.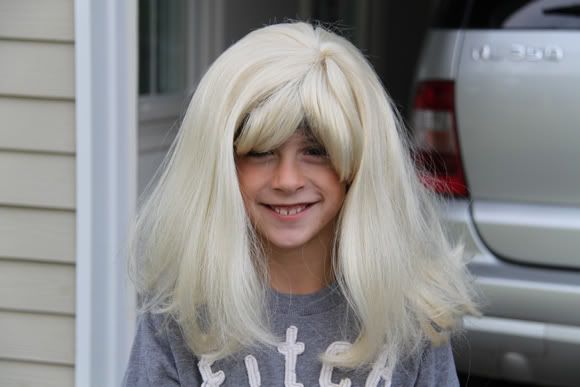 So he went from this look in the morning to to this look many hours and miles later in Munich's airport on our way to Provence. He was thrilled to be dining on sausages..... what a way to start our trip abroad.
I will be doing many posts from our trip over the next few days.....it was incredible