Spring has Sprung! This gorgeous toad was on our driveway....I wonder where he was hiding all winter under many feet of snow.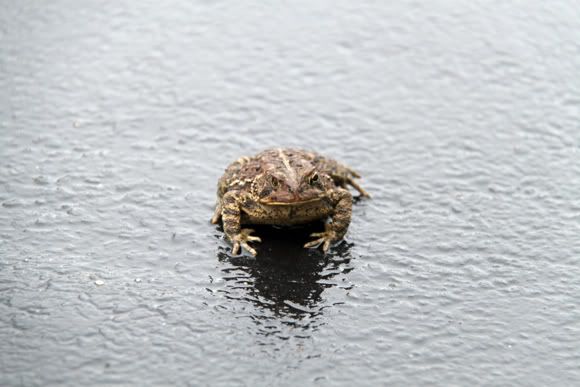 Henry has started lacrosse and loves it! I think he likes the "fight" for the ball. The equipment is quite cool as well!!! Check out his smile....at least you can see that under the huge helmet.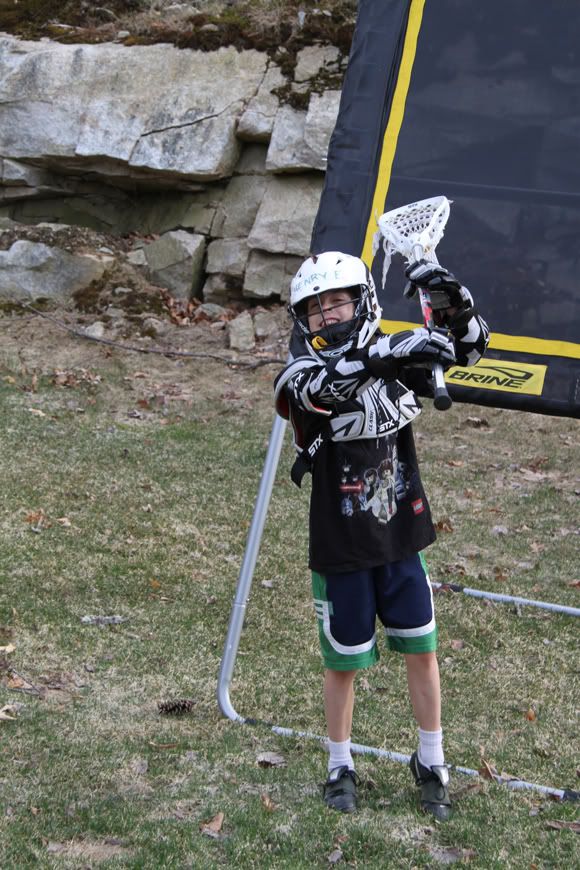 Henry decided to walk home after his practice (just up the street). John was shocked to see him walking home on the sidewalk with all of his equipment.
Emma was chosen to be goalie for her soccer game this weekend. That's twice in goal for two different sports over two weekends. I must mention here that she LOVES, LOVES, LOVES lacrosse. She is so aggressive and comes off the field with a smile from ear to ear.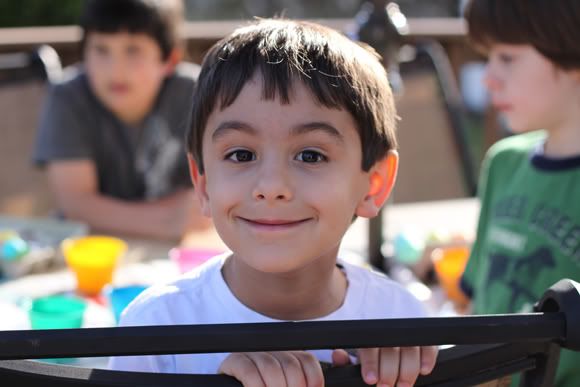 A big shout out to my nephew Tristan- HAPPY 6th BIRTHDAY!!!!!