Let me introduce to Anne Frank....
Emma had this wonderful end of the year project at school called Student Spotlight and the best thing about this project was that the kids did ALL of the work in school.
I was amazed at the work and creativity that went into each project. It was a wonderful event.
Emma and I are both going to read "The Diary of Anne Frank" together this summer. I loved this book as a child and can't wait for the re-read.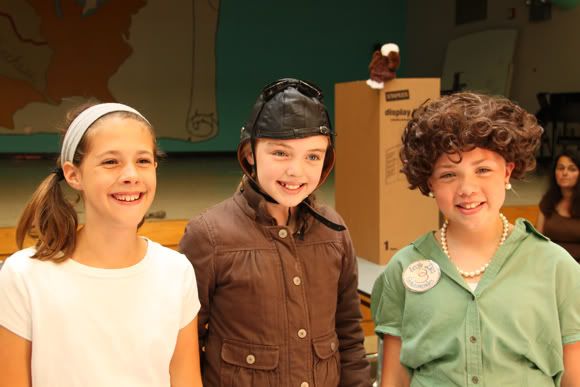 Anne Frank, Amelia Earhart and Julia Child