Henry's lacrosse team had a once ina lifetime opporunity to play on the field of Gillette Stadium! It was so much fun even though it was still cloudy and cold....have we had any sun this Spring???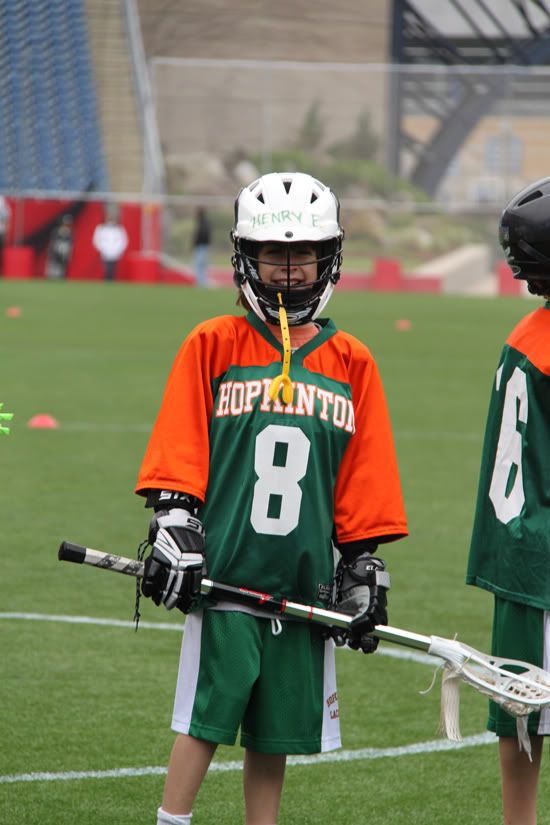 (Henry after he scored a goal on the FIELD AT GILLETTE STADIUM!!!)
)We were also there to see the quarter finals of the NCAA tournament- We saw the Syarcuse vs. Maryland game . It was great- even went into OT with an unfortunate loss for SU!!
So exciting for all of us to be on the field!!
Henry couldn't be happier!!
Syracuse vs. Maryland Game
We rounded at the day dining at Red Robin!!!!